ABOUT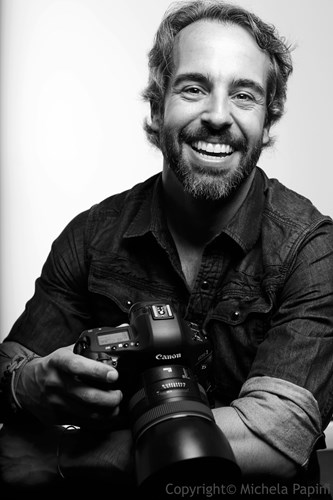 Alexandro Pelaez was born in Caracas, Venezuela. Alexandro initially studied Communication (Advertising) in Jacksonville, Florida and worked in an advertising agency BVK Meka in Miami as an art director.
Alexandro moved to London in 2001 where he continued his studies in graphic design at Central Saint Martins and photography at London College of Communication while working at the same time as a photographer assistant. Alexandro has created his studio in Chelsea where he does most of his Portraits.  Having moved to London Alexandro decided to concentrate more on photography and began working as a freelance photographer. He started as a Sports Photographer (Football and Rugby) with the Daily Mail in 2005 until 2008 and then as first assistant and Art Director/Second Photographer for fashion photographer Tony McGee.
Recently, Alexandro received the "Highly Commended" Award by the London Photographic Association in the "Let's Face it 10" (Portrait) 2014 Competition for his "Heroes & Villains" series. Over the years Alexandro has worked on various projects and with clients including: Harrods, Urban Retreat, Daily Mail, Book; "How not to get old" by Karen Dolby (Portrait of surgeon Alex Karidis), Cooking magazine; "Cocina y Vino" (Cover photo and series of portraits of celebrity chef Heston Blumenthal), Music band; F&V (Cover photo and series of photos for CD; "Shivers included" booklet), Art magazine; "Artefacto" (Cover photo and series of portraits of Mexican artist Agueda Lozano), Fitness Center; "Balans Club" (series of portraits for gym's calendar in Riga, Latvia), Weddings in London, France and Germany among others.